Welcome to Makers' Momentum Club!
You're going to love it here.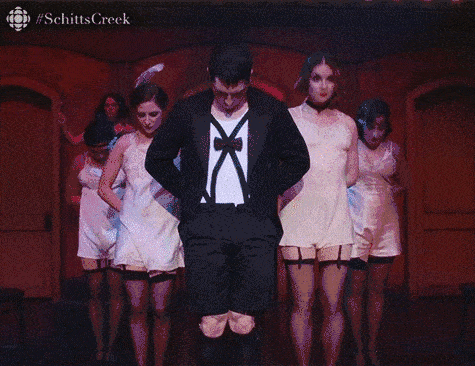 Why you're here
I know that building a business from your creative work hasn't been easy.
It can be lonely when those in your life don't really get it. On the surface they they want you to do well but they often don't express it in the most helpful ways.
Recognise any of these?
Calling your business "an expensive hobby" or a "little project"

Interfering with your product range or your pricing

Telling you that maybe you should just give it up.

Telling you that you have to be pushy and salesy if you want to be successful.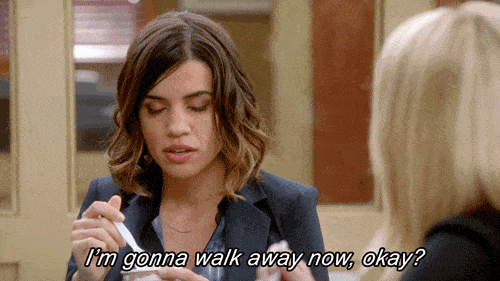 And all of this (usually) from people who have no experience of the very tough thing you're trying to do.
You need support when doing something outside your comfort zone and it's frustrating when family aren't helpful.
Maybe you've been looking for support out there on the interwebs, trying to connect with the people who do get it. The ones who are out there doing it. The ones who know what it feels like.
There are a lot of free Facebook communities out there for makers. You're probably a member of  a few. And although you can get some answers to your questions, there are also a lot of, shall we say… shenanigans.
Dominant personalities who made you feel a little afraid to even ask a question and a little stupid when you did.

LOTS of ranting and complaining.

Drama filled debates and infighting about everything from copyright to craft vs art *yawn*

Follow for follow threads and ideas for promotional collaborations that never go anywhere.

Sneaky (and not so sneaky) promos from other members

So many posts about scams that you began to get a little paranoid about even the genuine customer requests.

You're not going to see that stuff here.

Makers Momentum Club is a shenanigans-free zone, on purpose. And here's why.
Our vibe and how it affects what we do and don't do.
Our community vibe is loving, but no-nonsense, because we want this to be the best money you ever spent on your business and that can't happen if you're too distracted to implement what you've learned.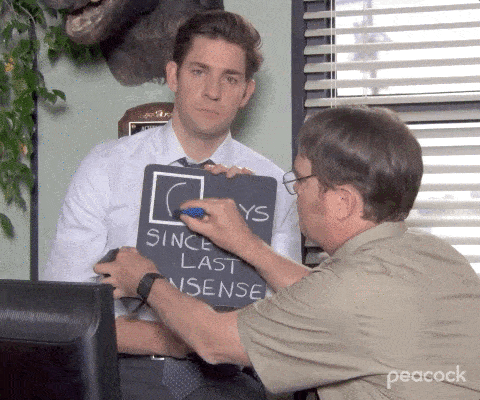 We know that you're short on time and that your biggest challenge comes from distractions, whether they're from the outside, or from what's going on in your head.
Some Facebook groups just add to the noise, but this community is a protected space where you can get help and support from friendly and supportive makers who've got your back, without the distractions and the drama.
We care deeply about your success and we want you to be making big steps forward in your business, as quickly as possible for you.
That's why we will always (with love) keep everyone on topic and moving towards a common goal.
How do we help each other here?

Because every member of our community knows what it feels like to be working their butt off to build something, while people around them doubt their ability to do it, we have a rule that everyone gives what they can and takes what they need.
Just like real friends, right?
We all have a friend who only gets in touch when they need something, or want to vent about something, but that's not cool here.
Your real friends are there to pick you up when you're down, to celebrate with you when you get a win and to give you their thoughts when you've got those "This might be a silly question but….." moments.
Sometimes they even check in with you without you even having to ask.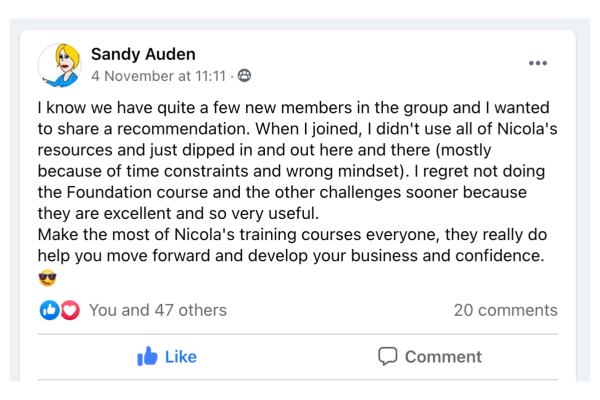 Here's one of our members, Sandy, sending a proactive welcome message to our newest members and helping them to get the most out of their membership.
Our community is really kind and supportive and I'd encourage you to join in as much as you can.
Helping other members feels good, and it's good for you too because they remember and want to help you back!
Even if you don't feel like you have any wisdom to share, sometimes an emoji or gif, or just a few words of encouragement can really mean a lot.
How to get the most from the community
Introverts, lurkers and shy folks are all welcome here and you can join in as much or as little as you'd like, but if you really want to get the most out of the experience, here's what we've noticed our most successful members do.
CHECK IN TO THE FACEBOOK GROUP REGULARLY


If notifications aren't your thing then consider setting a reminder on your phone to visit the group once a week to read and comment on other members' posts.

SHARE YOUR WINS


It's not about showing off. Your successes really do inspire other members. We want to hear when things are going well. Even if it's a tiny thing – we're still going to cheer!

SHARE YOUR JOURNEY


Share what you've learned along the way and help inspire your fellow makers.

ASK LOTS OF QUESTIONS


Whatever you're struggling with, one of the hundreds of other makers in this community has been through it too. There are no silly questions here.


Even though this is a business group, so many of the problems that maker businesses face are rooted in personal stuff so ask about anything that affects your business and your ability to run your business, even if it's not about your business.

ASK FOR FEEDBACK


Keep reading for some tips on how to get really useful feedback from the community.

PAY IT FORWARD


Whenever you come to the community to ask for something, make sure you also answer someone else's question.

JOIN THE LIVE Q&A SESSIONS AS OFTEN AS YOU CAN


They're once a month, here in the Facebook Group and they're where you can get really personal attention from me.
5 tips to ask your questions in a way that makes it super easy for people to help you.
GIVE YOUR POST A CLEAR TITLE.


This encourages you to think about the core of what you're really asking before you post. It also makes your post stand out and helps other members to quickly see if they can help you or not.





For example: "HELP" isn't a great title because it doesn't tell us anything. "Question about Facebook Ads" is better.

FORMATTING IS YOUR FRIEND.


Nothing makes people scroll on more than a huge unbroken chunk of text. Use spaces and line breaks to make it easy to read and you'll get more responses.

GIVE US ENOUGH INFORMATION, BUT NOT TOO MUCH


Keep your post as short as you can but make sure you give us the context. We'll usually need to know what you make and what country you are based in to answer most questions.

MAKE SURE ANY IMAGES ARE RELEVANT TO YOUR POST


Emoji and fun gifs are always welcome but irrelevant images "for attention" are confusing.




Here you'll always get attention if you ask your question in a way that makes it easy for people to answer. And even if you don't, we'll make sure you get the help you need.





A good rule of thumb is that if you need to explain why the image is there, it probably shouldn't be.

AND FINALLY… MAKE SURE YOU ACTUALLY ASK A QUESTION


Sounds obvious doesn't it but sometimes people post about how they're feeling and end their post with "I don't know what to do" or "I feel like I should give up"





And while people will really want to help you with your issue, when you don't ask a question it makes it difficult for them.





So, make sure that you ask them a question.





If you're struggling to think of anything, a couple of good options are "Does anyone else feel like this?" or "What would you do?"
So instead of this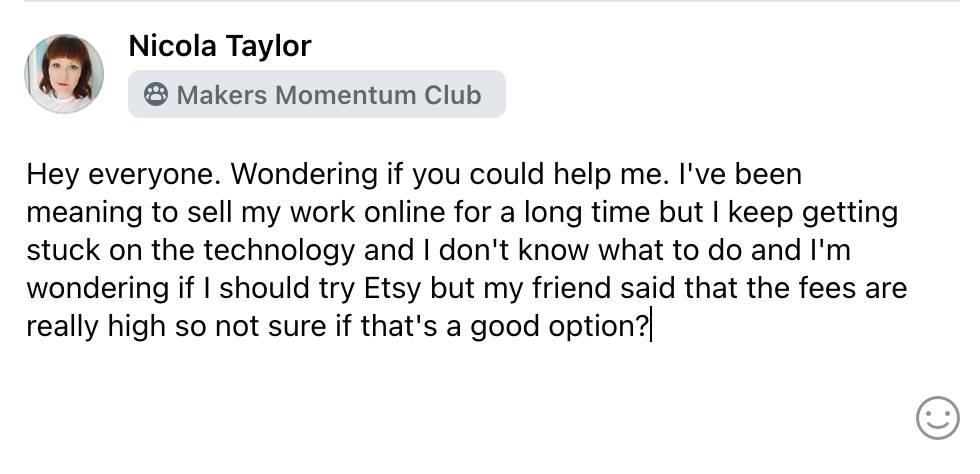 One long block of text that doesn't really ask a specific question.
Try this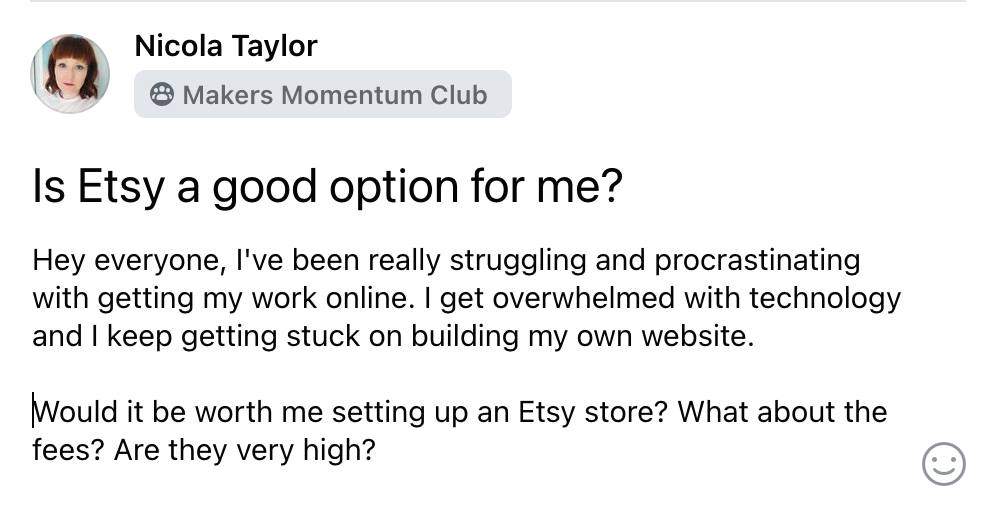 Clear title, description of what you're struggling with and why, and ends with the specific questions you'd like us to answer
P.S – Formatted titles are not available on mobile yet. No problem, just leave a line break between your title and the rest of your text.
Some tips on getting useful feedback.
Giving feedback is actually quite difficult for members. They want to make sure they're not being too tough, but they also recognise that "looks awesome" isn't all that helpful.
There are a few things you can do to make it easier for them to give you feedback that really helps you.

ASK ABOUT SOMETHING SPECIFIC
When your feedback request is very general, it takes a lot of thought for someone to respond and sometimes that won't happen if other members are busy.

Instead of:
Can I have some feedback on my newsletter?
Try:
Can you read my newsletter and tell me if it's really boring?
OR:
Can you read my newsletter and tell me if you think it's too salesy?

ASK ABOUT ONE THING AT A TIME
Our members are very generous with their time but you'll get more useful feedback if you don't ask them to think about too many things at the same time.
Instead of:
Can you give me feedback on my online store and my Etsy store and my Instagram?
Try:
Can you take a look at my Instagram and tell me if you think my images need to be better?
So what isn't cool here?

Because Makers Momentum Club is very different to other online communities, it's important to note that there are some things that are allowed in other groups that are not allowed here.
That's because we want to protect your energy and attention and minimise distractions, so that when you are in this community you are focused on building your business and feel encouraged and empowered to do so.
Most importantly, we ask that all conversations are constructive and focused on finding solutions, rather than complaining or simply venting. It's just more respectful to your fellow group members.
10 things you can't post here
 Any post that tries to sell anything whatsoever (including in an indirect way)


If you're getting any kind of compensation for it, you can't post it here.

Venting, ranting, moaning.




It's disrespectful to your fellow members and it's not cool here. If you want help and suggestions, we're on it. If you just want to complain, this isn't the place.

Affiliate links, competitions/giveaways and refer a friend schemes




Essentially, you cannot profit from any link that you post, whether that profit is financial, or another benefit such as free listings, a prize or a discount on services. You also may not ask people to contact you outside the group to receive your affiliate links.

Promotional Posts




Please do not post images of your work, work in progress images, links to your website, or share posts from your social media feeds, unless it is in one of the following circumstances

You are asking a question and members need to see your work in order to be able to answer it.
Another member asks to see your work
It's in our dedicated Show us your Wares thread
You are sharing an inspiring story about your business and members need to see your work to understand.

Any posts or comments which could be considered libellous, including name and shame posts.


Please be careful when describing the products and services of other companies. For example, please do not use the word "scam" to describe a situation where you have had a poor customer service experience.

If you are having a dispute with a shop you stock or a supplier you purchase goods from it's definitely okay to post asking for advice, but please don't mention the shop or supplier by name.

Professional Advice – Asking or Offering


Even if you're an expert in an area such as tax or the law, you must not provide your professional advice in this group. You may tell members who ask a question about your area of expertise to contact you professionally for a consultation call.





You also shouldn't be asking for clarification on legal matters in this group.

Livestreaming


We're not able to moderate this kind of content so all livestreams will be deleted.

Any post or comment which includes a link to another Facebook Group.
Posts or comments discussing products or services that compete with The Maker's Business Toolkit or The Maker's Yearbook (even if you're asked for recommendations)


This is always a bit of a judgment call, so if you're not sure, please contact me BEFORE POSTING and I will be able to advise you.

Posts on the following topics:

Party politics, fundraising, demonstrations and protests.
We may also remove your post if it doesn't breach these guidelines but it is leading to misinformation among members.
And it goes without saying (but I'm going to say it anyway) that hateful or discriminatory language will not be tolerated. If you see anything in the community that concerns you, please report it to an admin or contact us on support@makersbusinesstoolkit.com
Now for the legal stuff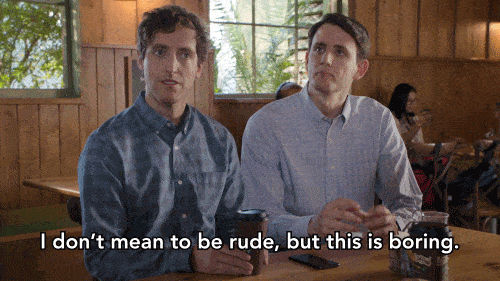 Nicola Taylor and Maker's Business Toolkit are not responsible for the actions, behaviours or practices of any individual, group, or company that is involved in Makers Momentum Club or mentioned by a member in the community. 
The mention of any individual, group or company should not be considered an endorsement or recommendation by Nicola Taylor or Maker's Business Toolkit.
The sole purpose of the Makers Momentum Club is to provide educational materials and coaching on business.
You must always get professional advice on any tax or legal matters. This group is made up of other makers. They are not experts and their advice should not be treated as such. People in the group can give you their perspective but that shouldn't be relied upon as a substitute for professional advice.
Support for mental health and emotional wellbeing is outside the scope of what is provided in Makers Momentum Club. Please contact trained professionals for this kind of support.
Please do not share copyrighted materials in this group. This especially applies to course materials from programs you may have participated in. Equally, please do not share our copyrighted materials outside of the group.
Please use common sense and do your own due diligence before implementing any idea, suggestion or recommendation from anyone in this group (including me).
By continuing to use this group, you acknowledge that you are solely and personally responsible for your choices, actions and results, both now and in the future.
By being a part of this group you also acknowledge that, although this is a private group, any information shared online is never completely private. Please be mindful of what you are sharing and don't share anything that you wouldn't be comfortable sharing outside of the group.
We reserve the right to remove any content that we feel is inappropriate without explanation and will remove any member that repeatedly breaches these rules after several warnings. This will result in your Makers Momentum Club membership being cancelled.
Here's how to get help with your membership
For any questions or comments about your membership, or for technical support please email support@makersbusinesstoolkit.com
Please do not send DMs to Nicola's personal Facebook profile as these will not be received.
If you want to contact us through Facebook DM – please send a message via the Maker's Business Toolkit Page at https://www.facebook.com/MakersBusinessToolkit
Administrators
Your administrators are:
Nicola Taylor and
Lou Perham
The group is moderated between 9am and 5pm Monday to Friday. Although we may respond outside these hours, this should not be expected.
Okay, that was a lot. And you're almost ready to dive into the community. But before you go…
I just want to welcome you again, to this amazing group of makers who regularly lift each other up, share their knowledge and experiences, and push each other to do better!
We're so excited to have you here and to see your business go from strength to strength.

A huge thank you for being part of our amazing community and for helping us to make it an incredibly supportive, positive and inspiring place to learn and hang out with friends.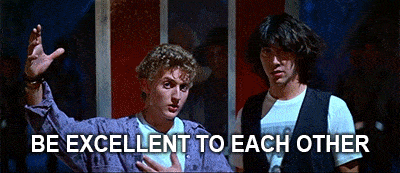 Above all, be excellent to each other! And let's build some amazing businesses.