It's easy to think that craft fairs are a form of advertising….and they are, but that doesn't mean that you don't have to make a profit. And it doesn't mean you don't have to be informed about the time and money spent.
Your time has value and while you are advertising to a small number of people at a poorly attended craft fair, you could be working on a new product line that will change everything, or you could be spending time with friends and family.
Every choice you make about how you spend your time has consequences.
Everything you say yes to means you say no to something else.
In 2014, I went from making a loss in my business every single year (a BIG one some years) to making a decent profit. And the only thing I changed that year?
I stopped doing art and craft fairs where I lost money.
That's it.
Before that I was returning time and time again to shows that weren't working for me, just hoping something would be different this time, believing that there was no way to predict my sales.
But that was just a cop out.
When I started logging my sales and my costs and tracking them meticulously, I realised that there was surprisingly little variation from one year to another in most shows.
Sure, sometimes there were snowstorms or school holidays that caused fluctuations, but for the most part it was quite easy to predict what I might take at a particular show.
And it also became easy to see how the length of a show, or the extra travel costs involved could really impact the profitability of that show.
The Craft Fair Profitability Tracker will help you to make better decisions about the Craft Fairs you attend. It's a "done-for-you" spreadsheet that calculates your profit for each craft fair you take part in, along with the return on the money you invested in the event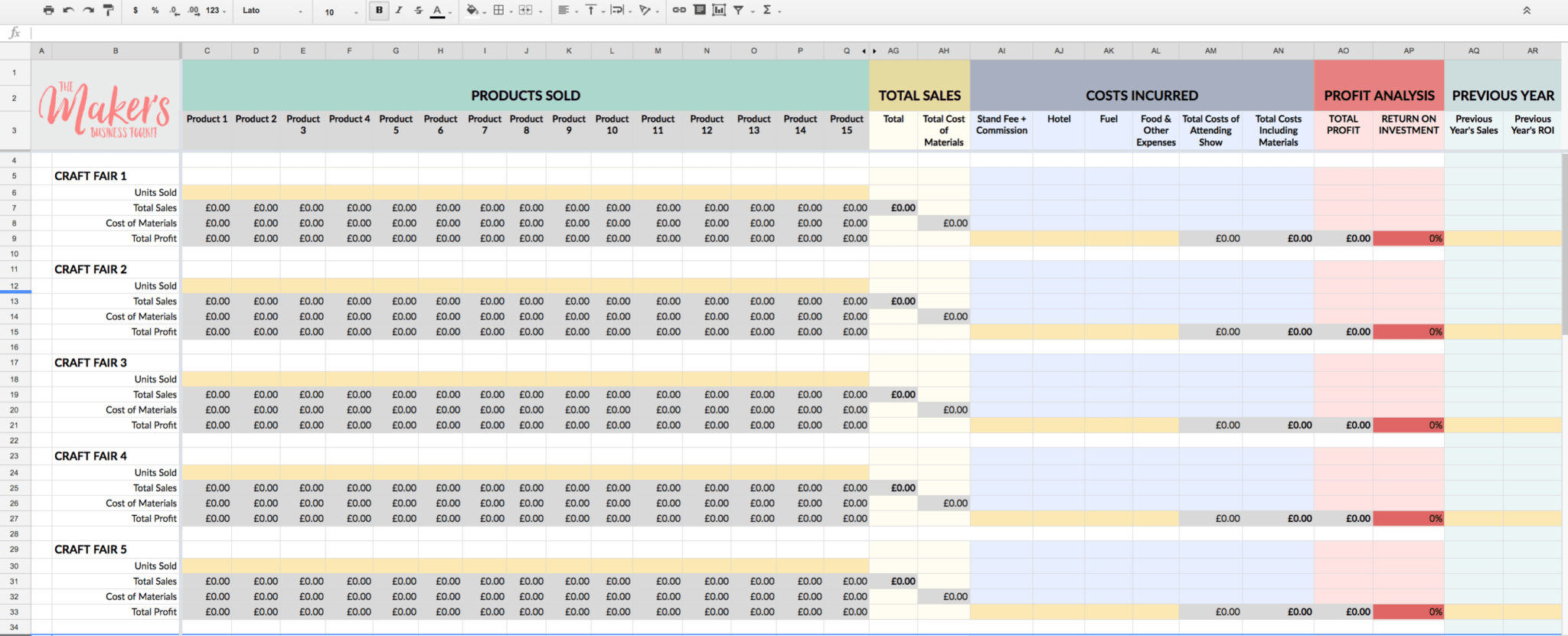 Don't worry if you're spreadsheet phobic. We've got full video instructions on how to use the spreadsheet so you won't have to worry.
AND THE BEST THING…IT'S COMPLETELY FREE
So grab it now and get the information you need to make better decisions for your handmade business.