I help artists and makers build a successful business from the things they make.
Without crying, living in poverty or giving up.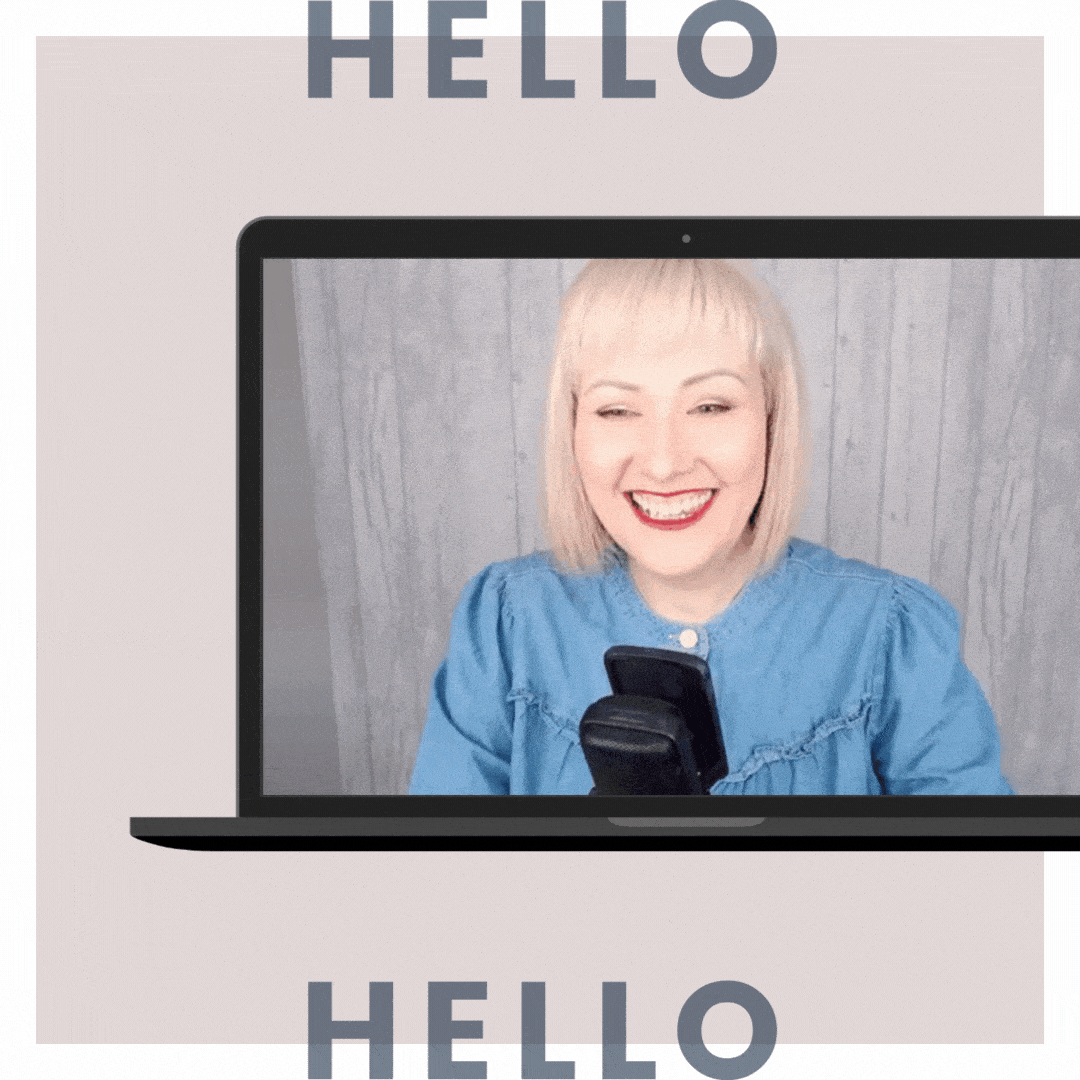 The problem with most maker businesses is that they're not really businesses at all.
Because selling products isn't the same as running a business. Selling your work is easy. You've done it lots of times already. But has it translated into an income? Is it generating profit for you?
If not, it's because the business part isn't quite working yet.
You see a business is a system that is made up of lots of other systems, all working together to deliver a profit. A bit like a living organism.
Just like human beings are made up of systems that take care of everything from pumping oxygen around our bodies ❤️ turning food into energy 🏃‍♀️ to taking out the rubbish 💩 – our businesses also run this way.
A business has systems for continually finding new customers, producing content, converting buyers, managing cashflow and a whole lot more.
It's your job to set them up to run without much of your input, so that the organism of your business can keep working towards a profit, and you can get paid for being creative.
It's not a dream. It's just that most people are going about it in a way that won't deliver the outcome they want. But I can help with that.
The Maker's Yearbook
The Maker's Yearbook is a planner and goal setting workbook designed especially for artists, makers and handmade business owners.
It will help you to work more intentionally every day, cut out the busywork and stay focused on your goals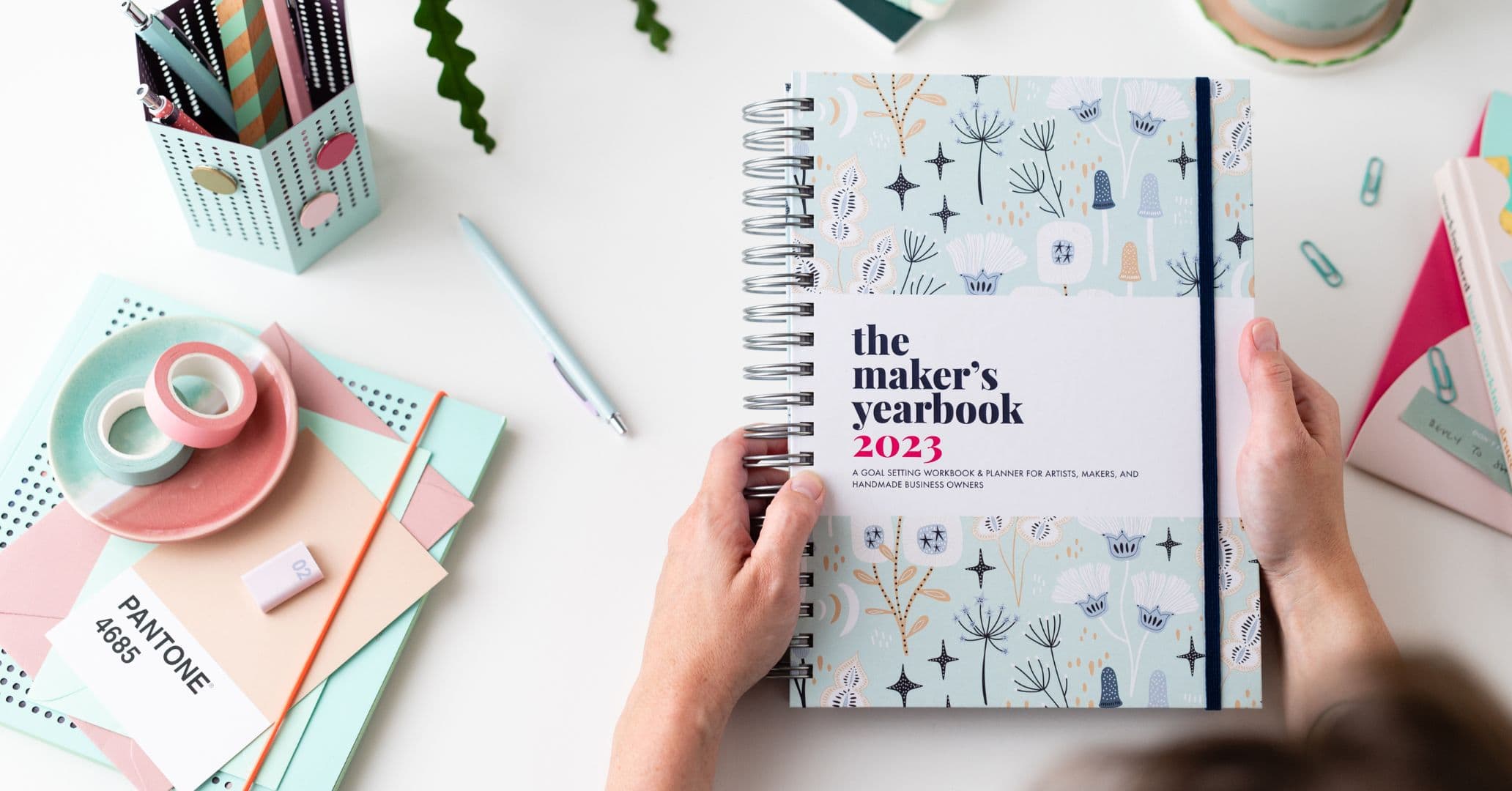 Makers' Momentum Club
Makers' Momentum Club is a membership for artists and makers who want to turn their work into profitable businesses.
You'll get amazing training resources, live co-working sessions for planning and implementation, live Q&A calls and much more.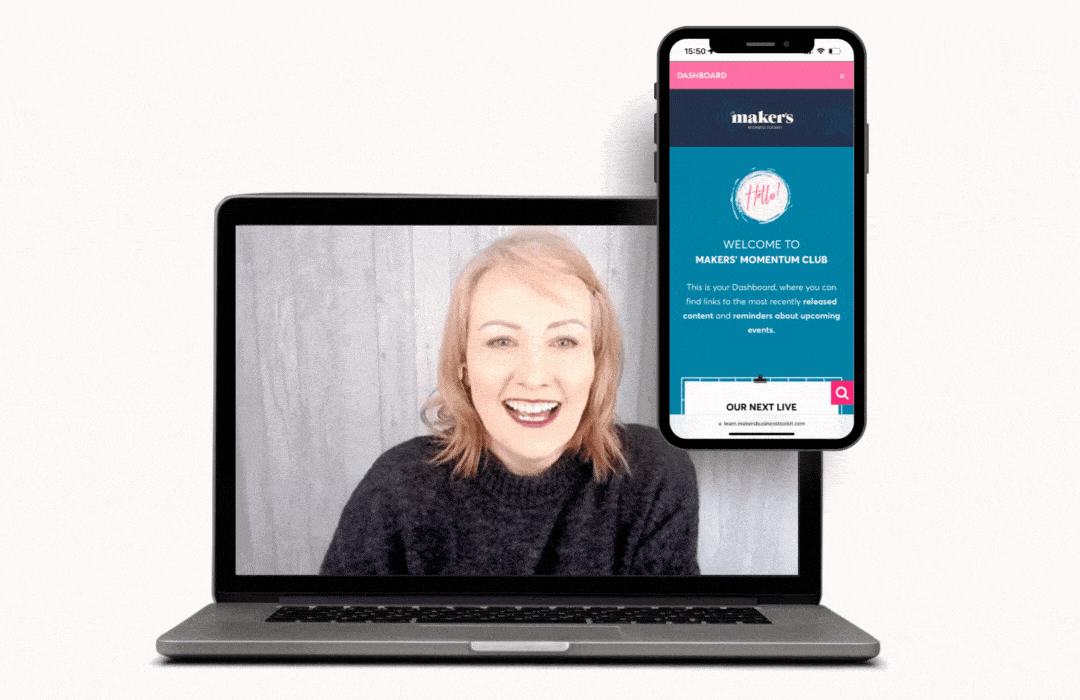 Nicola is brilliant when it comes to teaching you about how to run a handmade business. 
She is kind, honest, to the point and helps guide you in the direction you should be going. I have had so many "ah ha" moments when listening to her give advice to myself and others
Makers' Momentum Club Member, Jill Nixon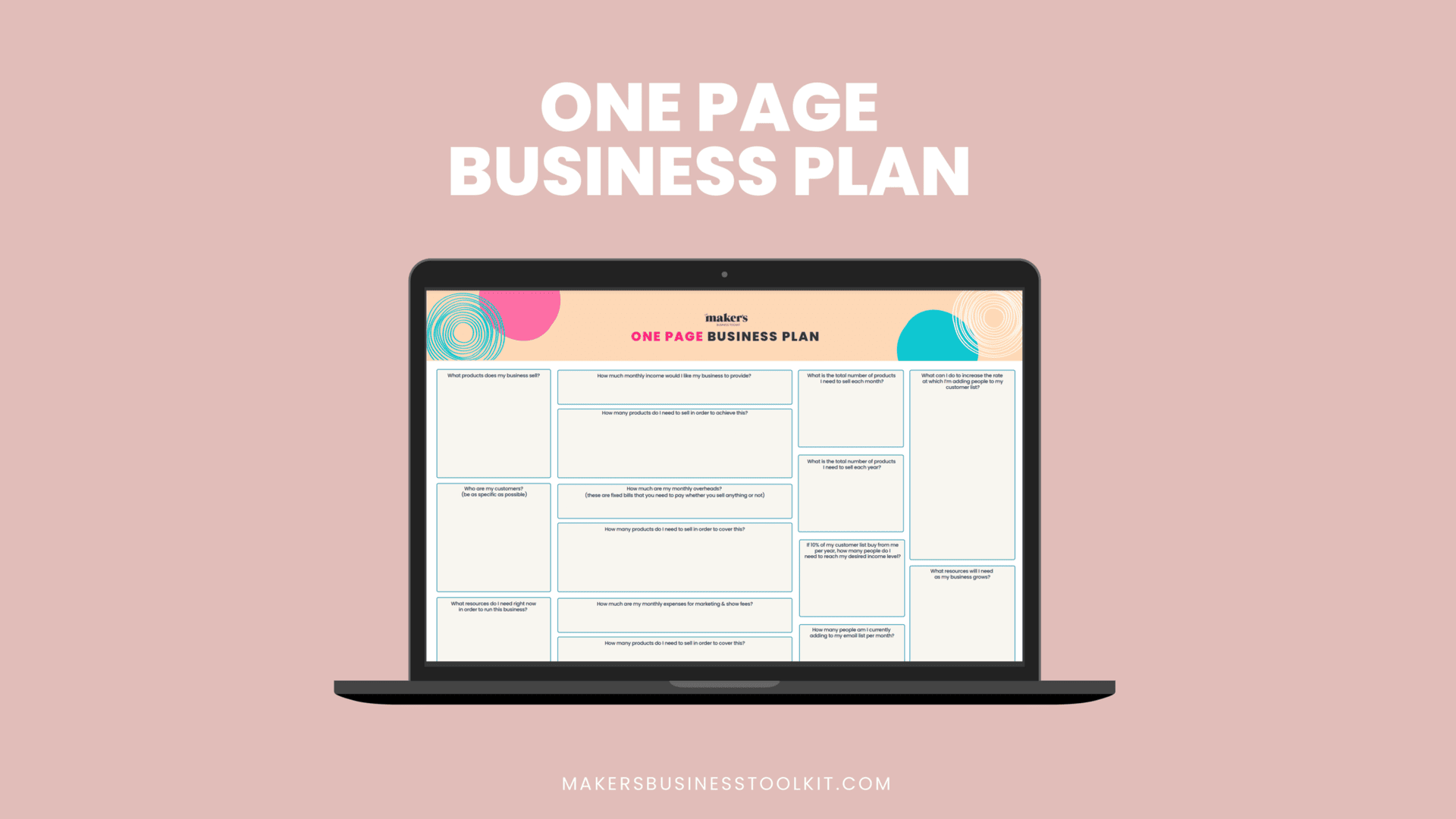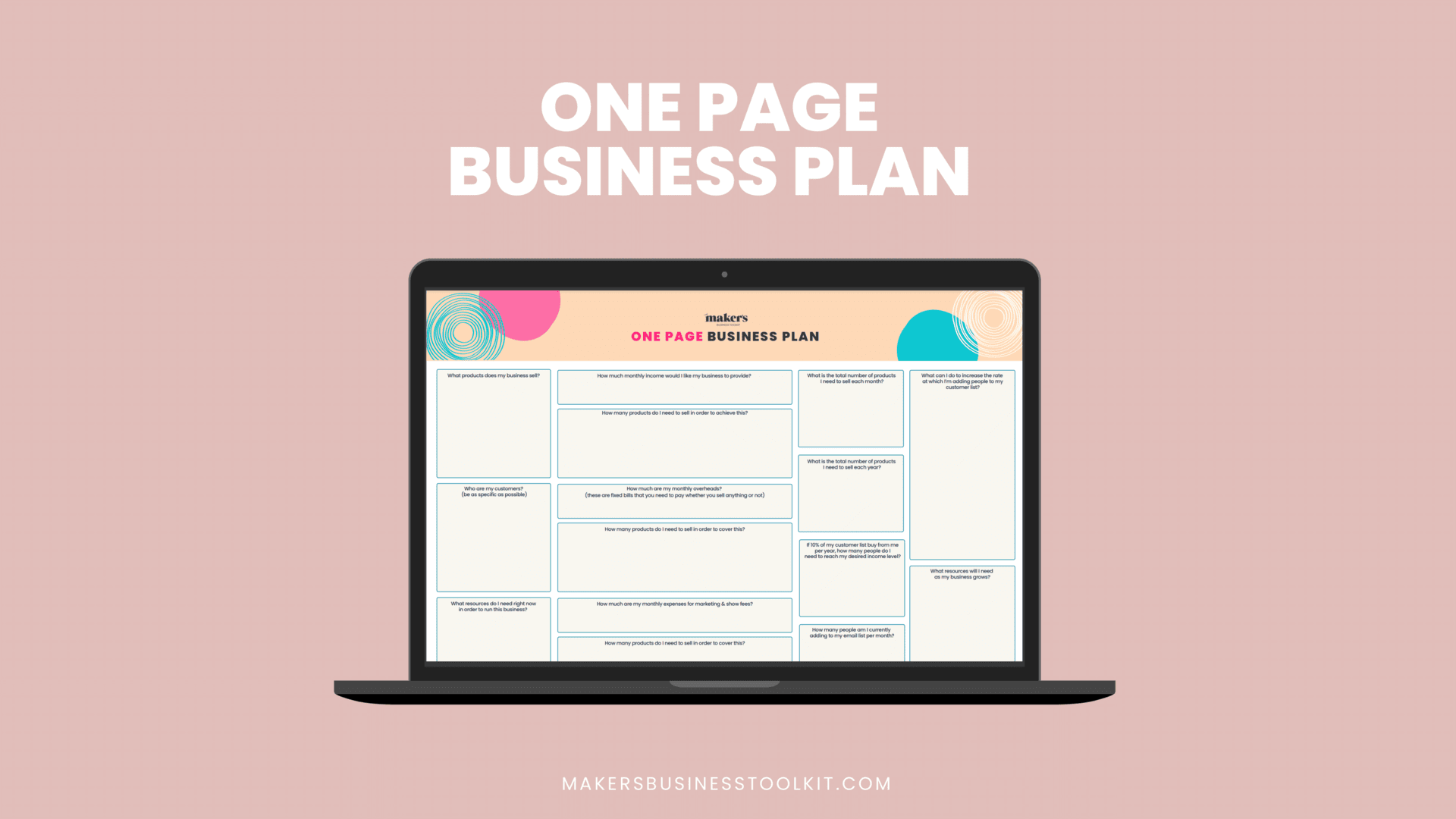 FREE "One Page Business Plan" template for makers
Business plans don't need to be boring or complicated. But you do need to know what you want to achieve.
This template will help you come up with a simple but super important business plan for your maker business.
From the Blog
Latest Articles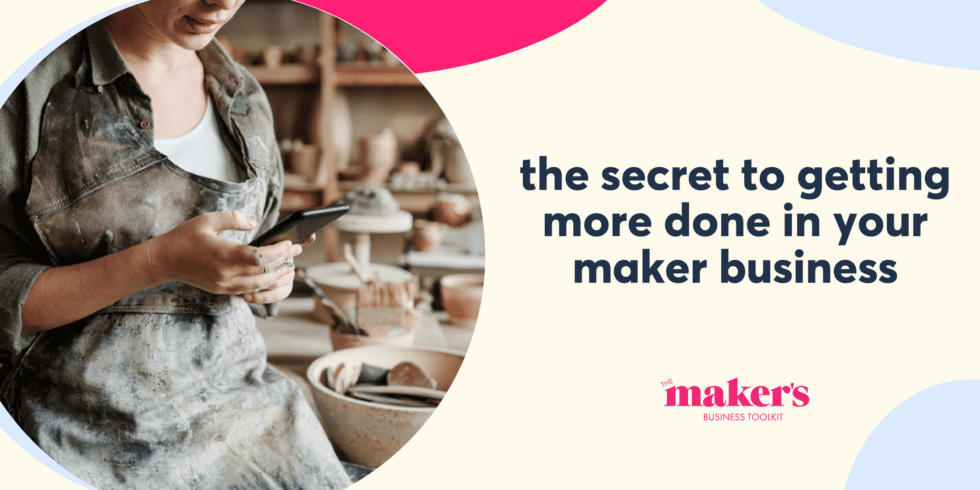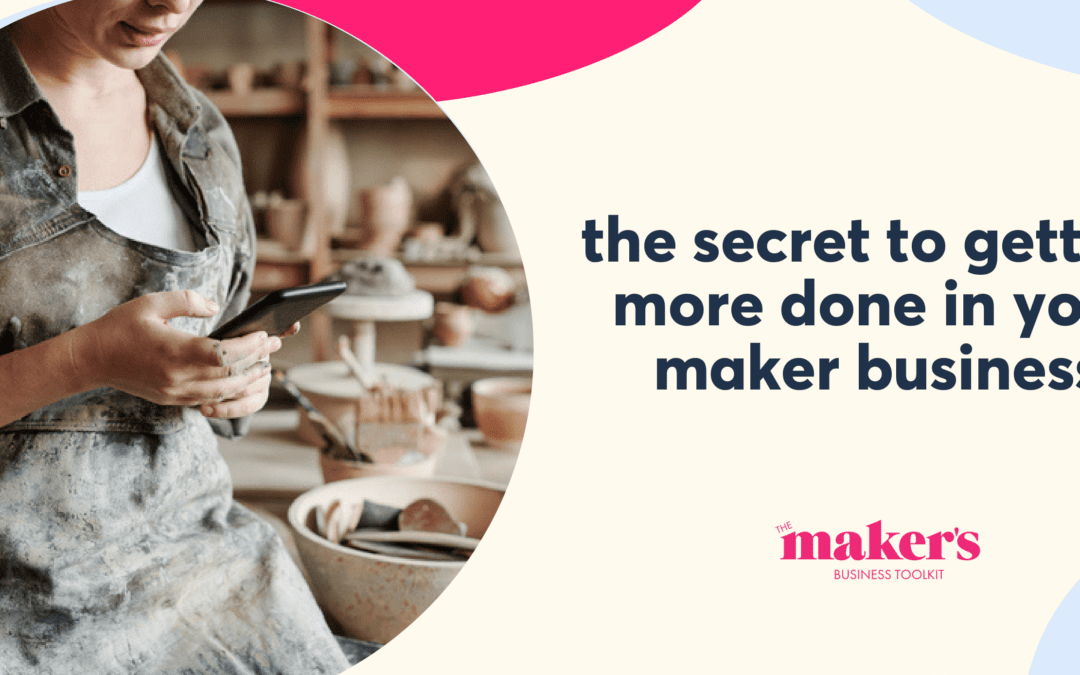 When I ask the members of Makers' Momentum Club whether they would like more time or more money, there's usually one clear winner. More time. We all...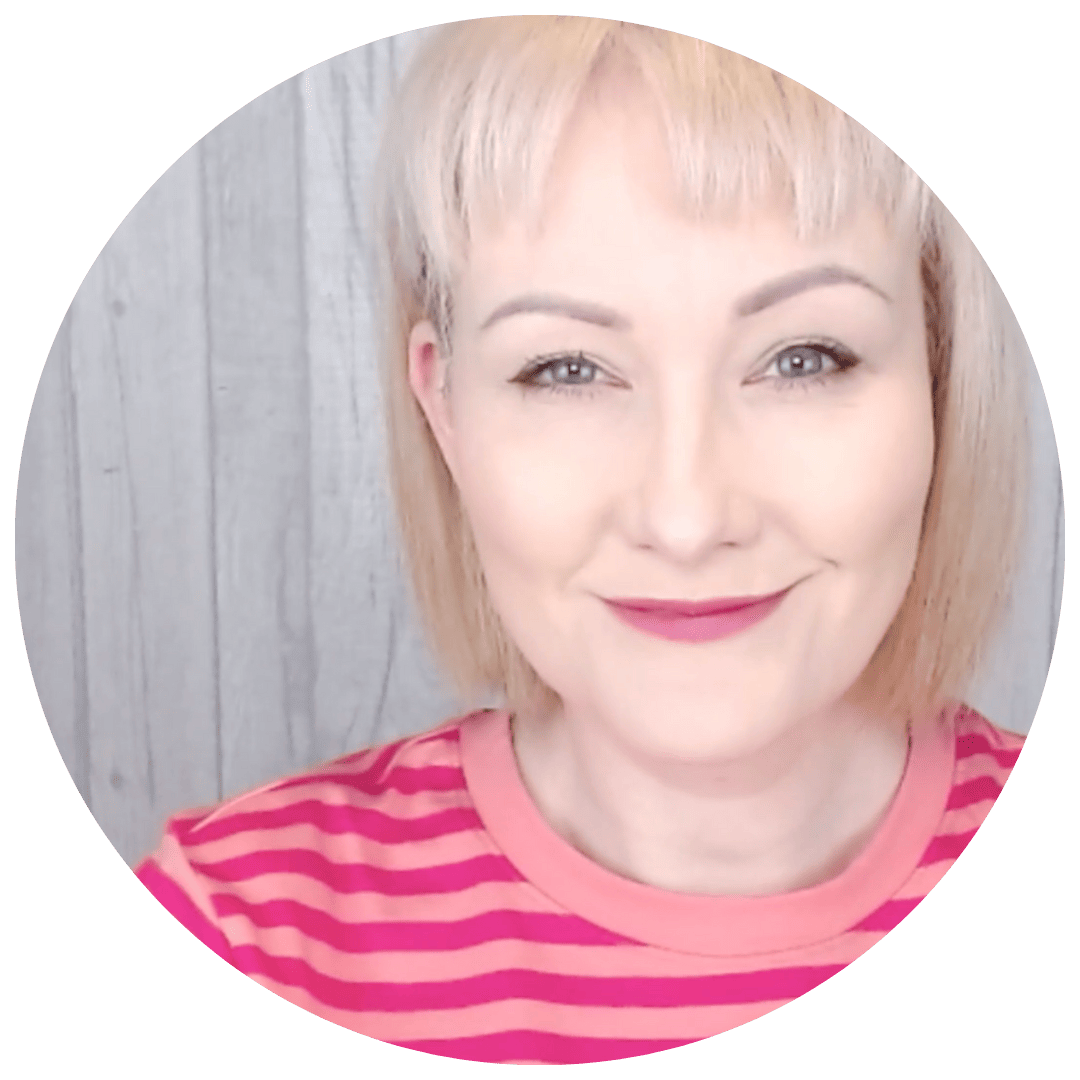 As a maker and fine art photographer, I know the challenges you face — because I've faced them too. The confusion, the overwhelm, the anxiety, and even the doubt and despair when it felt like I'd never make a success of my creative business.
But what I've learned is that the most valuable business skill you can develop is an understanding of how you work best, and what you need to do to keep up the momentum when things don't go the way you planned.
I've discovered that routine and habits bring steady success, which brings confidence, which brings motivation, which brings…you get the idea.
And that's exactly what inspired me to create The Maker's Business Toolkit, the Maker's Yearbook and, of course, Makers' Momentum Club.
Because I know that with the right frameworks, processes, and support in place, we can develop the entrepreneurial muscles we need to create a business from the things we make.
And that means you too.
Don't leave without signing up for email updates
Tips to help you build a successful business as an artist, crafter or designer-maker